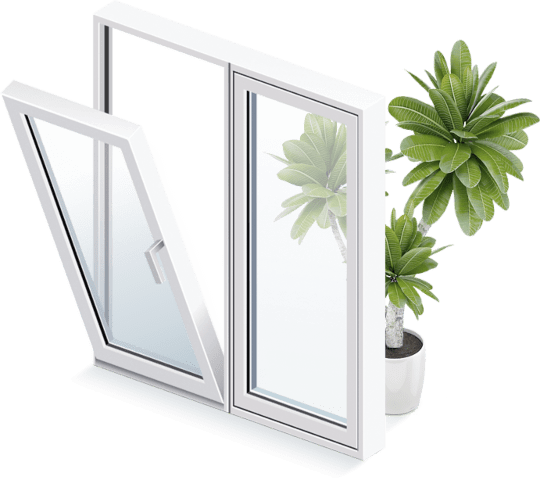 The Best Auto Glass Repair in Surrey - ABC Glass
When do you need Urgent Auto Glass Repair Service?
Road debris can strike onto your vehicle's windshield, resulting in shattered glass. If the cracking does not stop, it will spread across the windshield and cover a considerable amount of it. Breaks can range in size from a little crack to a large broken region.
We have explained all the situations in this blog where you require Auto Glass Repair and who you should trust in this matter. Don't worry and trust us!
Windshield Repair or Replacement
If you've been driving for a while, you're certainly familiar with the sinking sensation that comes with a pebble or stone or dirt bouncing off your windshield. When you finally inspect it and think to yourself whether I need to replace or repair it entirely?
Auto glass, often known as windshield glass, is also known as "safety" glass. This is because it is actually two parts with a laminated plastic layer in between, rather than a single piece. When an object strikes your windshield, the design forces it to shatter into considerably tiny bits, rather than bigger, potentially hazardous ones.
An out-of-order windshield could be caused by something other than debris. Some other ways the windshield gets damaged is by Chips and cracks by extreme temperature, wind, or stress. Stress or twists can occur inside a windshield's glass, causing it to shatter. The tension might be caused by a flexed car structure or an improperly mounted windshield. The windshield is a vital part of your vehicle's structural integrity and safety. Any damage should be fixed or replaced as quickly as possible.

There are times when it is obvious that your windshield needs to be replaced, especially if there are little cracks or chips. This is when you should seek the assistance of an
Auto Glass Repair Company in Surrey
, which can mend minor cracks in the windshield.
ABC Auto Glass
provides a comprehensive range of
Auto Glass Repair
and replacement services. We service a wide range of vehicles, including cars, vans, trucks, SUVs, commercial vehicles, and recreational vehicles. All of our technicians have received official certification. We only use materials and workmanship of the greatest quality. You may rest confident that your vehicle will be properly and safely fixed.
We also provide the services of
Commercial Glass and Residential Glass in Surrey
of high quality that enhances the aesthetics of your building.
Things that should keep in mind!
The following considerations should be made while looking for a cost-efficient Auto Glass Repair Service by a reliable and certified Auto Glass Repair company:
The company should have trustworthy experts who will avoid the need for a replacement by using the unique bond and seal.
The experts have the techniques to return the windshield's surface to its original condition of smoothness.
They should do their work flawlessly that there is an increase in the vehicle's optical visibility or clarity in the windshield area and Remove the wiper blade incursion from the windshield and replace it
Why Windshield Repair or Replacement Is Necessary For Surrey?
In an environment like Surrey, it is very easy to damage your windshield or auto glass. The purpose of having the vehicle's windshield repaired is to restore the glass's integrity and halt the deterioration process (that is the break and crack process). Getting your auto glass repaired properly can also help you avoid having to replace your windshield.
Even in the damaged area, the repair allows us to see more clearly. The appearance of the windshield should not be harmed again when the repairs are completed.
The entire windshield should be replaced if there is any damage.
Some of the key reasons why your automobile needs auto glass repairs or windshield replacement are:
A scratch-resistant surface
Maintain a pleasant temperature
Great Security & Safety
Protection for clear vision
Reduce the likelihood of fatal accidents
It is recommended to engage specialists who specialize in auto glass repair since they can quickly assess the needs of a broken or cracked windshield and make the necessary repairs. And no one is better than our certified experts of ABC Auto Repair Company in the above regard.
Why should you choose ABC Auto Repair Company?
You should be optimistic about the company's capacity to complete the project. Incomplete and dangerous repairs jeopardize your safety because shattered auto glass compromises your auto vehicle's structural integrity.
Any type of damage to the car, whether tiny or large, can impair your eyesight while driving. It is not safe to drive if there is an impediment; it may influence your driving judgments. Windshield cracks can be a constant source of distraction. If you continue to drive with a cracked windshield, you may endanger yourself or others. We provide you with the best Security & Safety by providing the service of Glass and Auto-Glass Repair.
We promise that there will be no leaks for the rest of your life. Our technicians have gone through a rigorous training and certification process. We install auto glass that complies with or exceeds federal motor vehicle safety standards. Thus guarantee your safety and the best Auto Glass Repair Service in Surrey.