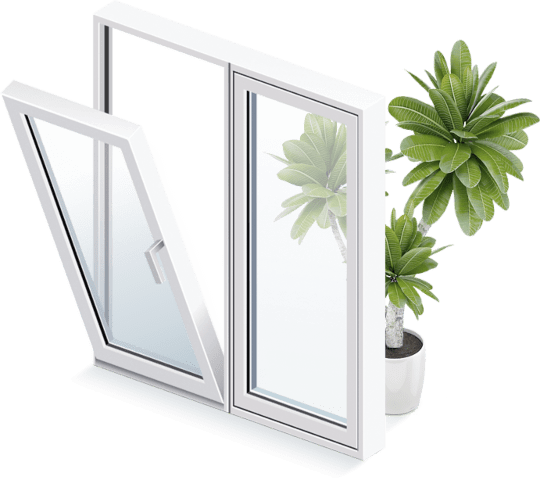 How to Get the
Best Residential Glass in Surrey
How to choose whether to Repair or Replace Your Residential Glass in Surrey?
Powerful storm or debris can easily damage a window or a windshield. If this happens to you in Surrey, you'll have to decide whether to fix the window or replace it. You'll have to choose one of these options based on the circumstances and severity of the damage. Here's some background information on both options so you can make the best decision for yourself.
An insight into Glass Repair Service in Surrey
The option of repair is frequently the wiser one. A complete replacement might take a lot of time, and even a professional company offering the service of residential glass repair in Surrey will need some time to complete it properly.
Repairing is a good option, but it's only available if the damage isn't too serious. If you have a window frame, see if any minor cracks can be repaired using epoxy. Another factor to consider is broken glass.
Broken panes may appear to require replacement, however, this is dependent on the type of window. If your window is one of those low-cost vinyl windows, you won't have any problems replacing it. If your window is one of the more expensive types, such as multi-pane windows, which may cost up to $500, you'll have a problem.
Many people believe that broken glass can't be repaired, but more expensive glass types are often tougher than regular glass; they won't shatter completely, and the multiple panes used in their construction can often allow you to replace one pane for a new one, resulting in a window that's as good as new. This is something that a competent Auto Glass Repair Company in Surrey can handle with ease.
An insight into Replacement Service in Surrey
A complete residential glass window replacement service in Surrey means to remove the entire window, including the frame, and replace it with a new one. One of the benefits of a replacement is the ability to adjust many things. For example, perhaps you've always desired a different window or have decided that a more energy-efficient one is what you want. You can use this opportunity to make these adjustments. Consult your window repairman for more information.
A damaged window gives you an opportunity, whether it's a replacement or a repair. With the help of professionals like ABC Auto Repair Company, you may acquire the window you desire for your home.
Why should you choose us?
Here are some examples of the kind of Residential glass services in Surrey we offer:
• Glass Table Tops
• Tempered Glass
• Laminated Glass
• Seal Units with a Double Glazed
• Mirrors

We also offer ZERO ('0') DEDUCTIBLE window glass coverage for your home for a nominal annual charge. The policy covers the replacement of any outside glass that breaks by accident.
ABC Auto Glass' trained technicians have extensive experience with residential glass products and services for many sections of your home. That's why you can trust us with your Commercial Glass or Residential Glass Service in Surrey.

Residential Glass and Commercial Glass in Surrey

Cracked windows are repaired and upgraded by ABC Auto Repair Company. There are some benefits of using our services.

Visibility

Store owners can adjust their requirements for Residential Glass and Commercial Glass in Surrey in terms of visibility. Visibility is critical for any Commercial entrance since it attracts customers to the store. A perfect combination of transparency and display in the store provides a fantastic opportunity to grow the business while also saving energy.

Energy Savings

The owners' ability to develop their business is aided by a combination of glass glaze and energy consumption, as well as visual transparency. Because most commercial doors and windows occupy a substantial piece of the wall to be attractive, it is critical to reduce heat loss. ABC Auto Repair provides double-glazed windows and doors to fulfill your needs.

Stability

We offer a diverse range of durable and high-quality materials that provide resilience in the face of severe weather and hurricanes. To adhere to hardware options and heavy usage, a commercial door system necessitates rigorous building maintenance standards. Our company's residential and commercial glass windows and entrance door projects provide same-day assistance for the most common needs.

Comfort

ABC Auto Repair Company in Surrey enhances commercial windows and doors to create a more comfortable environment in the store. Our sole emphasis is to provide clients with sun and heat control glasses, as well as soundproofing enhancements. We attempt to provide comfort by reducing outside noise and creating a peaceful ambiance in the store.

Other Services:

Our company thinks in your best interest and provides you high quality and cost-efficient services of Residential Glass in surrey, Commercial Glass in Surrey but also strive to meet your demands of Time efficiency. The other services we offer are Auto Glass Repair Services in Surrey.